Welcome to Adelaide Hills Recreation Centre
Adelaide Hills Recreation Centre is located in Mount Barker South Australia. Our facility consists of two multi-sport courts, Health club/gym, Creche room, two squash courts and a gymnastics stadium.

We offer you a wide variety of recreational activities such as casual basketball, mixed netball, roller skating, kindergym, gymnastics, squash, badminton and much more!

We offer group fitness classes which also includes services for senior, kids' birthday parties and a small kiosk, open seven days a week.

We are the perfect place for our community to make new friends while working on your health and fitness. Come in and visit us today!

We look forward to providing you with the best health and fitness experiences possible.

**School Holiday promo Valid from 10/04/2021- 25/04/21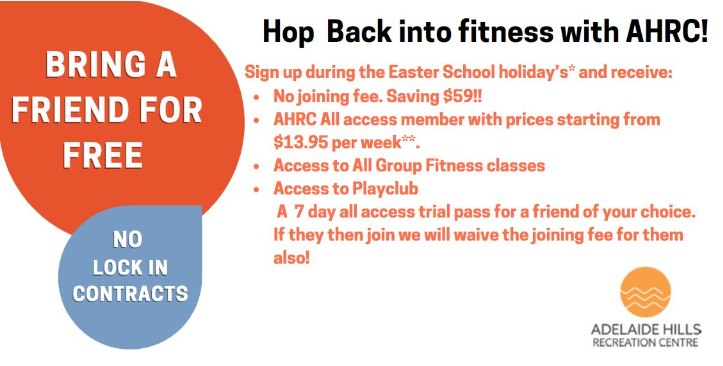 Centre Opening Times
Rec Centre Opening Hours:
Monday - Friday: 6am - 8pm
Saturday - Sunday: 8am - 12pm
Pool Opening Hours:
Monday - Friday: 6am - 9am and 4pm - 7pm (must be forecast 25 degrees or more to open)
Saturday - Sunday: 11am - 6pm (must be forecast 25 degrees or more to open)
$2 Pocket Change Menu
Treat yourself these school holidays with something from our $2 Pocket Change Menu!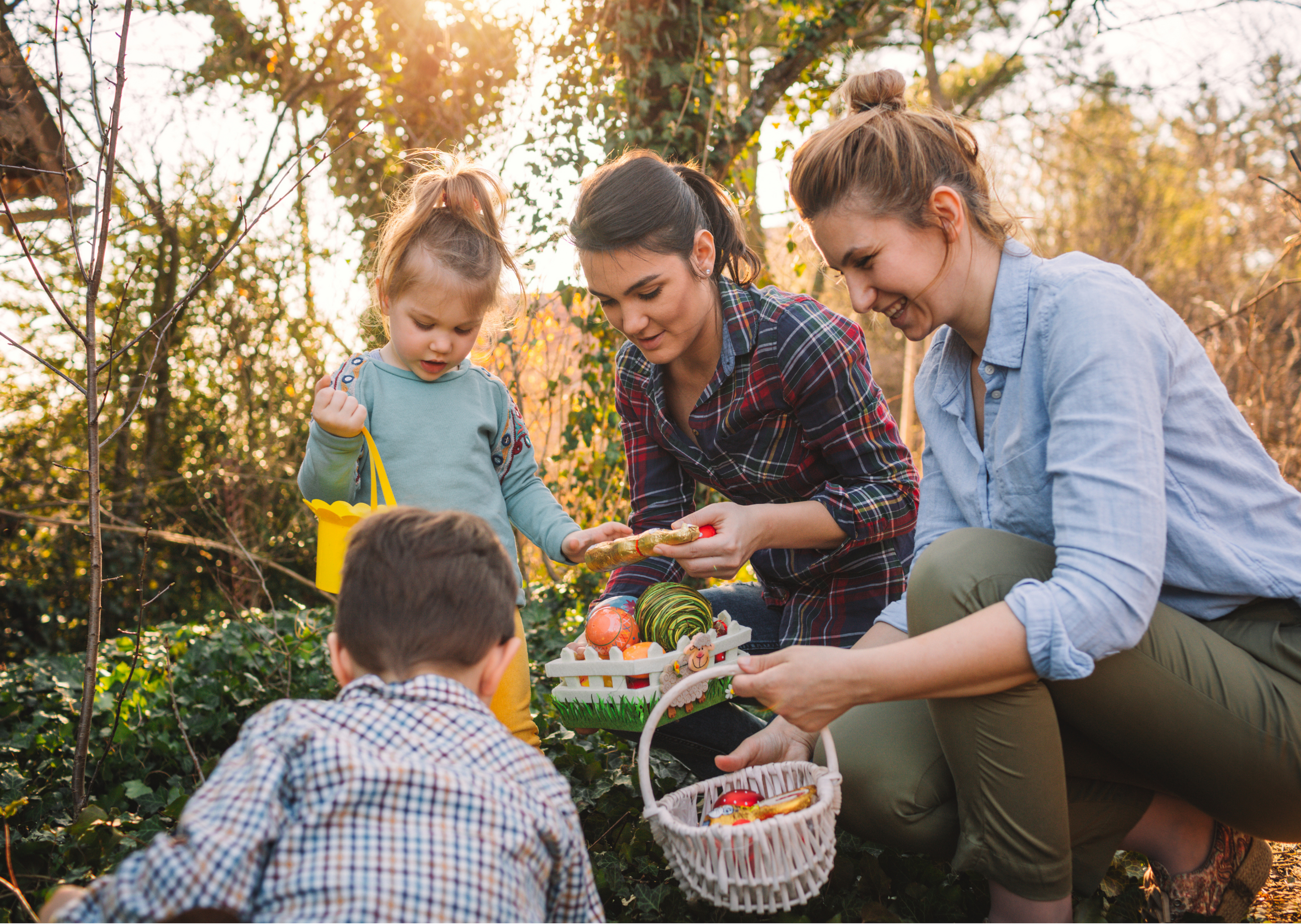 Activities for an Action-packed April Long Weekend
With the April long weekend approaching, it's a great time to think about how to kick-start your long weekend and School Holidays, whether you're celebrating Easter or participating in other exciting events! We've put together a selection of brilliant activities to keep you entertained and active this long weekend.
Switch Off for Earth Hour 2021
Are you taking part in Earth Hour on Saturday, March 27th at 8:30pm? Join the community in making the #SwitchforNature to support the preservation of our ecosystems and sustainable use of our natural resources, for future generations. Switch off your lights for one hour and get involved with these great ideas!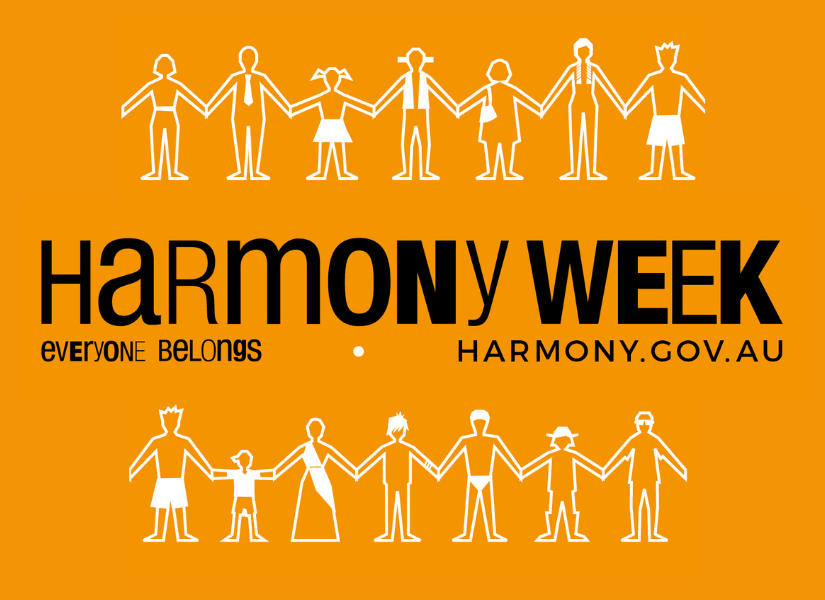 It's Harmony Week!
Harmony Week begins today and runs between 15 – 21 March! In line with Harmony Week, we are continuing to celebrate Australia's cultural diversity, our diverse teams, and our local community! We are proud to share our commitments to cultural diversity and showcase our programs to create a harmonious community space.
Group Fitness
Getting started in a health club can be daunting and our popular group fitness classes are a great way to help build your confidence.